Natural Paving Grass Grade is designed to strengthen grass in green areas that are frequently travelled on. . Ideal for grassed areas that are prone to rutting, puddling, or becoming boggy from pedestrian, bikes, cars, and other vehicles.
Keep your lawn looking great in areas where it is walked, parked or driven on.
The honeycomb cells of the Grass Grade pavers protect the plant root system, promoting healthy growth. Unlike traditional concrete style grass paving, the pavers do not radiate heat or absorb moisture from the surrounding soil, which would typically dry out and kill the grass.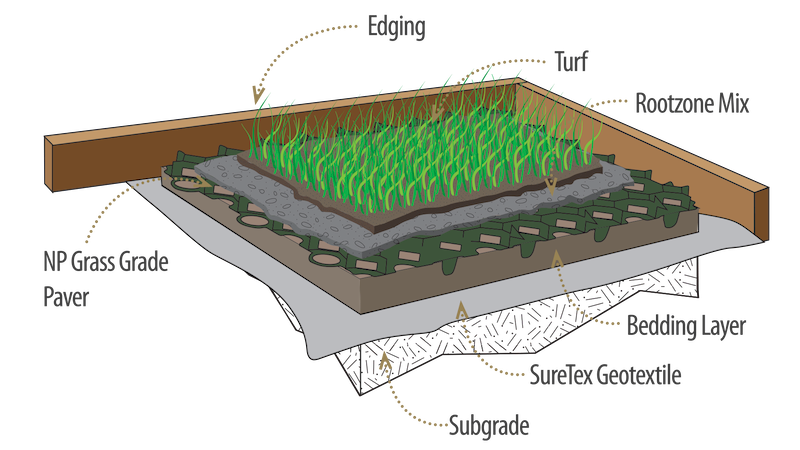 Grass Grade pavers are easy to install. They interlock to keep the pavers in place and can be cut to accommodate areas of any shape or size.
How many pavers do I need...
Use our paving calculator to get an accurate estimation.