Path grade is ideal for any patios, paths, or garden areas around your home. With a path grade installation your lawnmowers, barbecues, and wheelie bins will roll like a dream over your pebbled areas!
A unique feature of these pavers is the permeable geotextile backing is welded to the base. This ensures pebbles do not get caught under the pavers, while also acting as an excellent weed mat. The permeable material allows water to flow through to the ground beneath, preventing puddles and creating a rut free, safe surface.
Create long-lasting pebble surfaces that will withstand any foot and light vehicle traffic.
In commercial areas, Natural Paving Path Grade pavers are great for stabilising pebbles in pathways through parks, gardens, and golf courses. Path Grade makes pebbled areas stable and easy to ride on for light vehicles such as mobility scooters, golf carts, bicycles, and wheelchairs.
The pavers are great for use in hard-stand areas like trailer and caravan parking (providing the appropriate ground/foundation preparation has taken place). They are also ideal for greenhouse floors, enabling excess water to drain away while providing a thermal mass, assisting in heat regulation.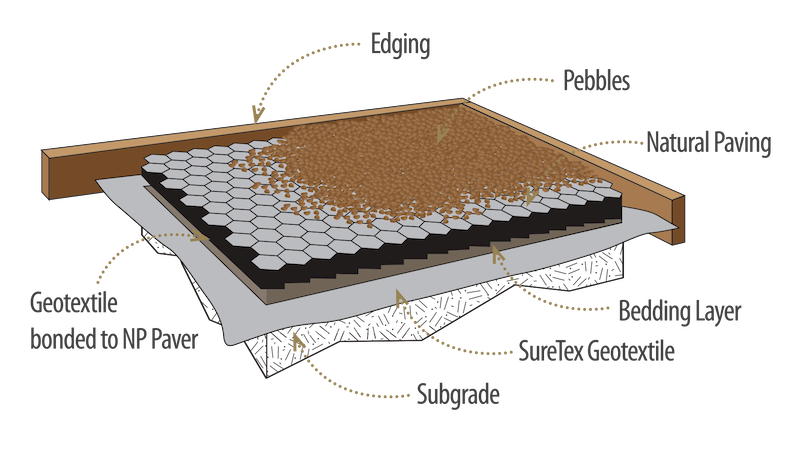 Create appealing garden paths that allows water to flow into the surrounding soil. The geotextile backing prevents weeds from growing through.
Practical and attractive – your low maintenance, natural patio area is a surface that easily supports high heel shoes and narrow wheels.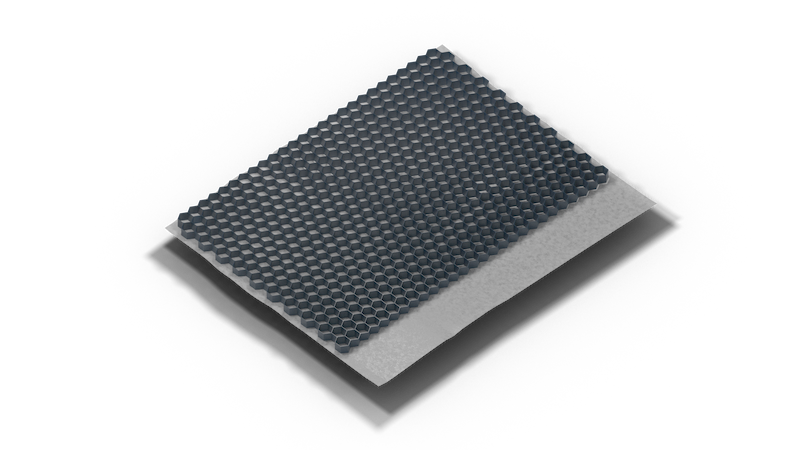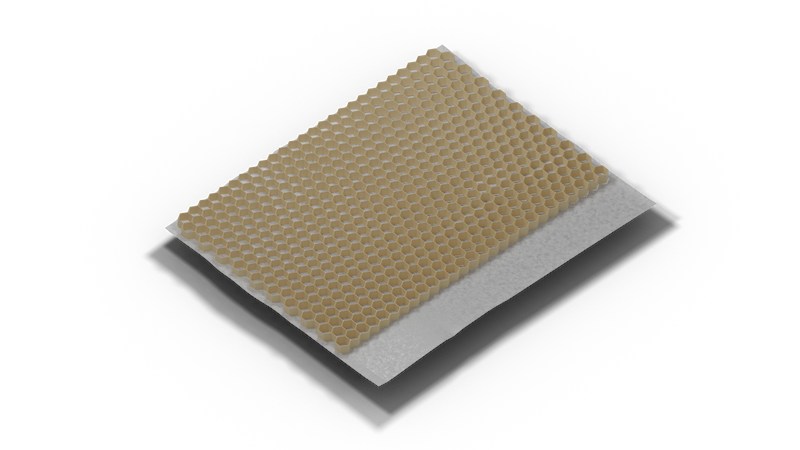 How many pavers do I need...
Use our paving calculator to get an accurate estimation.